Today we celebrate:
National Science Fiction Day – Born on this day in 1920, Isaac Asimov was the king of science fiction. This would be the reason that this day was chosen to promote science fiction writing all around the country.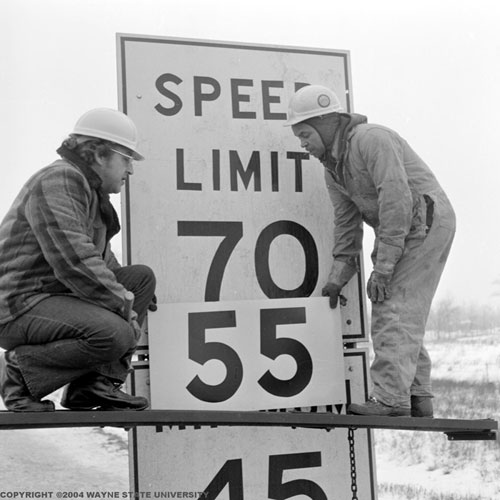 55-MPH Speed Limit Day –
In an effort to save oil because of the oil crisis back in 1973, on this day in 1974, President Richard Nixon signed a law
making it illegal to go more than 55 mph on any road. Well, it saved a little bit, but mostly people ignored the law so it didn't work too well.
National Buffet Day – Buffet's are dangerous, so make sure that just because it says all you can eat, that doesn't mean you need to eat all you can eat.
National Run Up The Flagpole And See If Anyone Salutes It Day
– This is a cliche from the 1950's and 60's meaning to present an idea and see who likes it. Find a way to sneak it into a conversation today and see if anyone notices.
National Cream Puff Day – Yum, cream puffs are an airy pastry filled with cream. My children love them.
National Motivation And Inspiration Day – This is a day to focus on anything that will motivate and inspire you to keep your New Year's resolutions. It's only day 2 of the new year. Far too soon to ditch those resolutions.
National Personal Trainer Awareness Day – This is a day to be aware of the fact that personal trainers are just itching to help you with your fitness goals. They are very good at motivating you to work hard at the exercises that will help you the most.
To celebrate today, drive 55 mph to the nearest Buffet for a cream puff before you go see your personal trainer for some motivation. Then run your your idea for a science fiction novel up the flagpole for your family to see if they like it.