Today we celebrate:
Best Friends Day – If you have a best friend, this is the day to celebrate that very special person. Spend some time with the one who has had your back no matter what.
National Caribbean American HIV/AIDS Awareness Day – Approximately 240,000 people in the Caribbean are infected with HIV/AIDS. This day was created in order to provide Caribbean-Americans with HIV/AIDS education, the resources to combat the disease and the opportunity to get important, life lengthening treatments.
Belmont Stakes – This is a famous Thoroughbred horse race that is held every year in Belmont Park in Elmont, NY. It is a 1.5 mile race for 3 year old thoroughbreds. The winner gets a million dollars which is pretty powerful incentive for the owners. I'm not too sure if the horses care. Maybe they are racing for an extra apple.
Upsy Daisy Day – This day is to be celebrated by the three G's. Getting up out of bed this morning gloriously, gratefully and gleefully. You're supposed to do this every morning, but since I know there are a number of you out there who are not morning people, and I don't want you to hurt yourselves, you really only have to do it this morning. I won't rat you out to the glorious morning police, although I can't promise you that your housemates will be that considerate.
World Oceans Day
– This is a day dedicated to protecting the oceans of the world. This day is promoted by The Ocean Project and The World Ocean Network and has been celebrated since 2002. There are many activities planned for this day all over the world. See this web site to find one near you.
http://worldoceansday.org/
International Young Eagles Day
– Celebrated on the 2
nd
Saturday of June, this is a day to focus on providing introductory airplane flights to children ages 8-17 who are interested in flying. This day is sponsored by the EAA (Experimental Aircraft Association), which is an organization of people who are passionate about aviation and committed to helping the spirit of aviation soar.
http://www.youngeagles.org/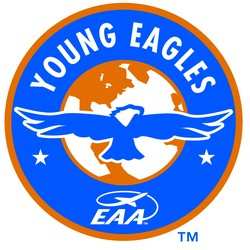 Name Your Poison Day – Nothing but speculation out there regarding the origins or meaning of this day. The meaning I prefer to utilize is the idea that this day is about making a choice between the lesser of two evils. Approach any choice you need to make today with this in mind. Pick the thing that is less likely to be bad for you.
To celebrate today, get up in a gratefully, gleefully, gloriously, good mood this morning, grab your best friend and head to Elmont, NY for the Belmont Stakes. After the horse you pick comes in first, grab your winnings and head to the airport to watch the expression on the faces of the young people when they come back from their first flight in a small plane. They will either be excited or sick. Next, head to the nearest ocean and walk the beach and pick up whatever garbage you find so that it doesn't wash back out into the ocean. Then treat your best friend for dinner and name your poison. Finally, finish up the day by going online and seeing what you can do to help the HIV/AIDS situation in the Caribbean.