Today we celebrate:
Johnny Appleseed Day – Born on this day in 1774, this is a day to celebrate John Chapman who was known by many as Johnny Appleseed. He was responsible for introducing apple trees to parts of Pennsylvania, Ohio, Illinois, West Virginia and Indiana. He became a legend in this country even before he died in 1845 mostly because of his conservation skills and his kind and generous way of life.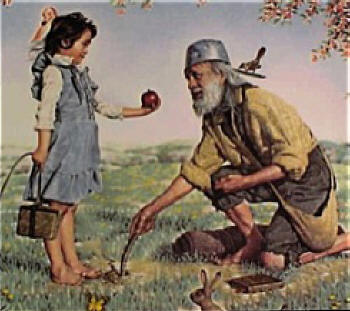 National Pancake Day
– This is not the IHOP Pancake Day that we celebrated back in February, and it is not associated with the "pancake race" that is held every year in England (more about that in April since I missed it last April). This is simply a food holiday that just happens to fall on this day. Have some pancakes for breakfast today.
World Maritime Day
– Celebrated by different countries on different days during the last week in September, this is a day to stress the importance of safety on the waters for people and marine life.
To celebrate today, rent a boat and go out on the water, preferably the ocean but a lake will do, and have some apple pancakes.