Today we celebrate:
National Gazpacho Day – Gazpacho is a Spanish soup that is filled with vegetables of all kinds simmering in a tomato base. Delicious!
Miners' Day – Declared by the United States Senate in 2009, this is a day to recognize the contributions of miners to the development and prosperity of the United States.
Microwave Oven Day – This is a day to celebrate our Microwave Ovens. What on earth would we do without them? I know that there was a time when we didn't have these magical warming devices since they were invented after World War II based on technology developed by the military during the war. But really, how on earth did people heat up their leftovers without them?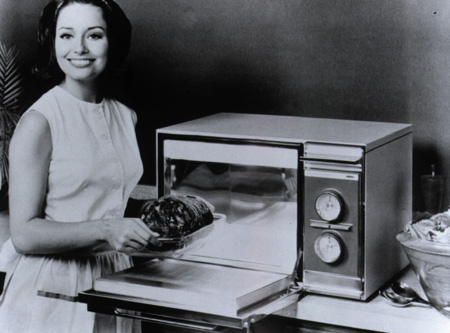 St. Nicholas Day – Traditionally, this is a day that St. Nicholas would do something secretly kind to others. Such as leaving coins in children's shoes or leaving little gifts on doorsteps. In medieval days, nuns would leave baskets of food and clothes at the doors of needy people which would be attributed to St. Nicholas.
National Pawnbrokers Day – Celebrated on St. Nicholas Day, this is a day to recognize the importance of the pawnbroker to his/her clientele. Pawnbrokers are good to have around if you need a little money and you have something to sell or if you want to buy something and not pay full retail price.
Mitten Tree Day –
A mitten tree is a Christmas tree that is decorated by mittens. The mittens are given to children who do not have mittens of their own because in many parts of this country the winters are too cold to go outside without every inch of your skin covered in some way. If you have ever lived in such an area, you are very familiar with mittens.
Faux Fur Friday
– Faux fur is man made material that resembles animal fur in texture and appearance. It is cheaper than real animal fur and far less devastating to the animals in question. It was first invented in 1929 but has been increasing in popularity because it is very animal friendly.
To celebrate today, buy some faux fur mittens from a pawnbroker and find a mitten tree to put them on. Then make some gazpacho in the microwave and leave it on the doorsteps of miners as a thank you gift.
Today I'd like to give a shout out to all my readers in Malaysia!