Today we celebrate:
National Rice Pudding Day – In the old days, rice pudding was bland and tasteless and something you only ate if you had too. Now, there are different flavors and it is really, very delicious. Try some today.
Kool-Aid Day –
Celebrated on the second weekend in August, this is a day to celebrate Kool-Aid. Created in 1927 by Edwin E. Perkins, this drink mix was the first of it's kind and came in raspberry, cherry, grape, lemon, orange and root-beer. There were many setbacks and a name change (it was originally Kool-Ade) on the road to making it a household name but he persevered through it all.
http://kool-aiddays.com/history/#sthash.Xdj4cADb.dpbs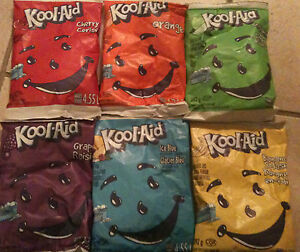 International Day of The World's Indigenous People –
This is a United Nations sponsored day for the purpose of promoting and protecting the rights of the world's indigenous population. The indigenous people of the world work hard to improve the world, particularly through environmental conservation and protection. Participate today by helping to spread the message about their contributions throughout the world.
Book Lovers Day – Today is a day for bibliophiles to enjoy diving into a great book. If you don't have a book handy, visit your local library. I can pretty much guarantee that they will have a good one for you
.
Veep Day – I couldn't find much about this day but it seems to be about celebrating President Richard Nixon's resignation and Gerald Ford's subsequent ascension to the Presidency.
National Women's Day –
Celebrated as a public holiday in South Africa, this is a day to celebrate the women who worked so hard and risked so much to fight against Apartheid. It specifically commemorates the protest, on this day in 1956, against legislation that required black South Africans to carry a pass anytime they wanted to walk on the streets of their own country. This protest was led by Lilian Ngoyi, Helen Joseph, Albertina Sisulu and Sophia Williams-De Bruyn.
Worldwide Art Day
– This is a day to celebrate art in all of its forms all around the world. Encourage creativity in others and share your own creativity with the world.
To celebrate today, go to your library and get a book about Indigenous people and another about Presidents Richard Nixon and Gerald Ford and read them today. Then take the important women in your life to an Art Museum to share in some of the art that is part of our history. When you get home, make some of your own art. Then it's rice pudding and Kool-Aid for dessert.