Today we celebrate:
National Mushroom Day
– This is a day to honor edible fungus. Doesn't sound so appetizing when you put it like that, does it? The men in my household love mushrooms. I tolerate them and my daughters hate them. But I suppose I could get some for my husband and son.
International Day of Rural Women –
This is a United Nations created day that recognizes "the critical role and contribution of rural women, including indigenous women, in enhancing agricultural and rural development, improving food security and eradicating rural poverty."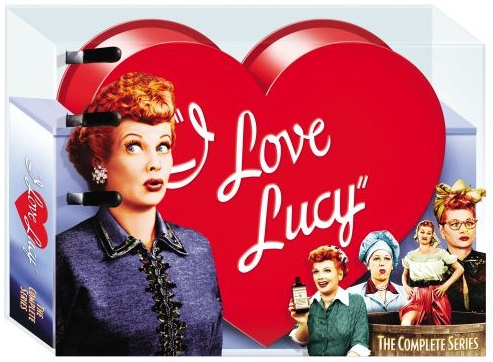 I Love Lucy Day –
The first episode of this famous television sitcom aired on this day in 1951. I don't think there is an American over the age of 20 on this planet who hasn't at least heard of this series. I certainly loved Lucy, I bet you did too.
National Grouch Day –
This is a day to celebrate your inner grouch. Everyone needs to be grouchy now and then so let your misery take over just for today so you can share it with the world.
National Latino AIDS Awareness Day –
This is a day to spread awareness among the Latino community about the symptoms of HIV/AIDS and the best way to protect yourself from being infected or spreading your infection.
National Pregnancy and Infant Loss Awareness Day –
This is a day to show love and support to the many women who have lost a baby either through miscarriage or in infancy. I cannot even imagine anything more devastating than losing a beloved child so if you know someone who has gone through this, reach out to them today and make sure they feel your support.
White Cane Safety Day –
Proclaimed by the President of the United States each and every year beginning with President Lyndon B. Johnson, this is a day to recognize the importance of the white cane as an instrument of independence for blind people. But however much independence the cane affords them, we have to help by remembering that they still cannot see you driving down the road so you have to be vigilant on their behalf and not run them over if they step into the road in front of you.
National Roast Pheasant Day – Pheasant can be a little bit hard to find in the grocery store, but you need to track one down and roast it today, you will not regret it. I assure you that it is delicious. Especially if you can get my husband to cook it for you.
National Chicken Cacciatore Day
– This is definitely a fowl day today because in addition to the pheasant, you will be making chicken cacciatore.
To celebrate today, watch for anyone with a white cane while you are out and about finding rural women to wish a happy day to. Then, check in with anyone you know who has lost an infant or had a miscarriage to tell them that you love them. Do some research on the Latino issue with HIV/AIDS and watch I Love Lucy reruns. Then you can let your inner grouch out while you make roast pheasant and chicken cacciatore with mushrooms for dinner.